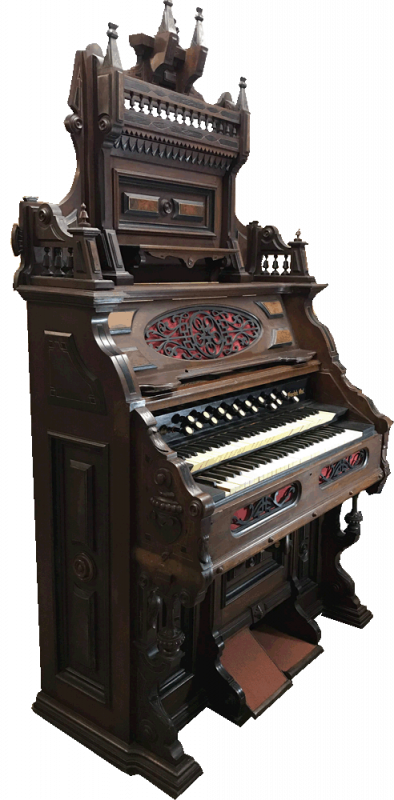 The W. Bell & Co. Reed Organ Restoration
This two manual organ was made by W. Bell & Co. around the 1878 time period. The material found in it indicate that it was in England for a period of time, at least until the 1950s. After that, it was purchased by a friend in Missouri, that was purchased by another friend, who traded with me. These instruments have a way of getting around!
The restoration started in October of 2018, with the great intention of recording the entire restoration on video. However, as the restoration proceeded, the complexities of the problems and the tremendous addition to the time and effort it took to record and edit was effecting the quality of both the restoration and video! By Novemeber, I aborted the mission to video and continued on with pictures.
The restoration was to be an easy and relaxing task, as it appeared to be in great condition. Of course that all changed once everything was stripped down and all of the problems were visible.
From November 2018 to December 2019, over a year, this organ was worked on and off again, with a couple of other small restorations completed in the summer. After a few months of playing it, the annoyances were identified and by Decemeber 2019, the final touches were added, adjusted and repaired. This organ is now officially completed!