The Thomas Organ Co Reed Organ Restoration (2012)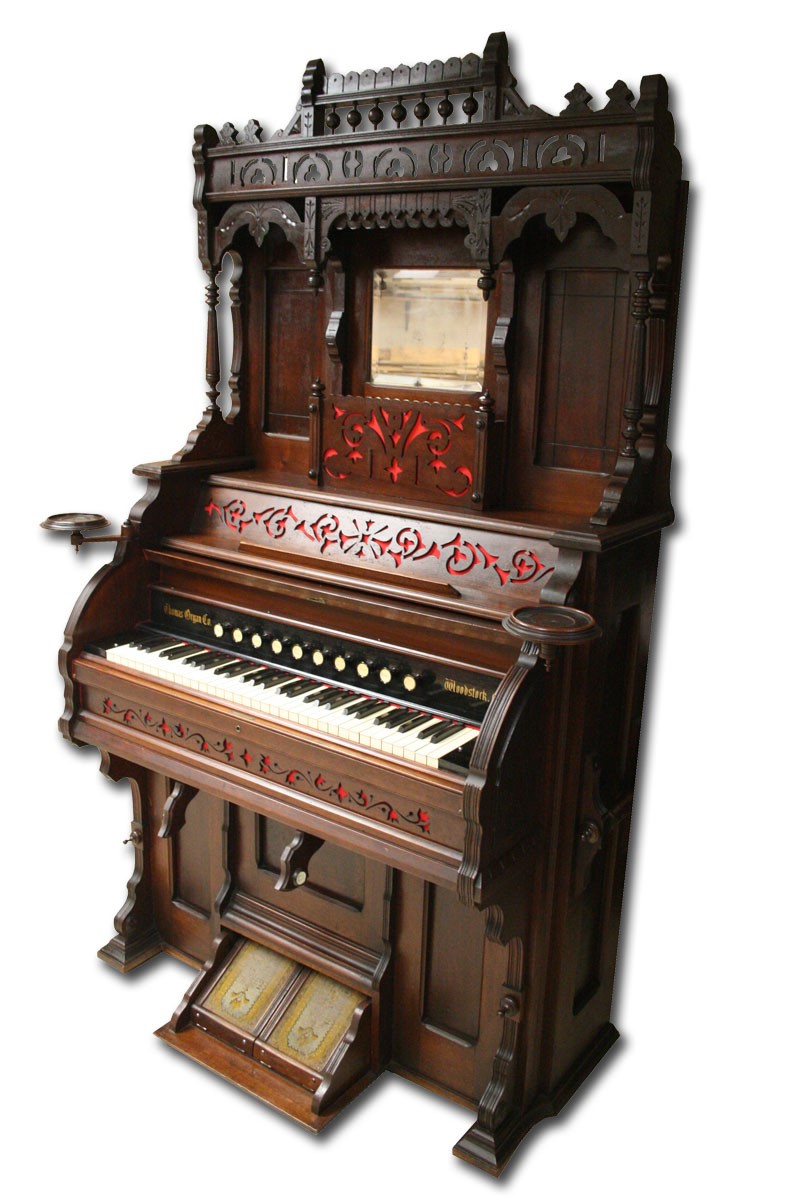 Here is my next reed organ restoration project, a Thomas Organ, made in Woodstock Ontario Canada in 1892.
This will be an interesting instrument to dissect, as I am looking for how different Thomas and Karn organs are from each other, since they were both made in the same city. From what I have seen so far, only the case design is different, as many of the internal parts are sourced out of Hammond Organ works in Massachusetts.
The over all condition of the organ is fair, although the exhauster flap valves are decayed rendering the organ totally silent.
Over the next few weeks, starting October 4, 2012, this organ is going to be slowly transformed into the way it was when it left the organ factory 120 years ago.
The home for this organ is going to be at the Woodstock Museum in the organ displays.
The Thomas Organ Company
Edward G. Thomas founded the Thomas Organ Co in 1875 in Woodstock, Ont. The company was managed later, however, by James Dunlop, who acquired a part interest in 1891 (on Thomas' death) and full interest in 1895 (when the firm became the Thomas Organ and Piano Co; incorporation followed in 1919).
A prosperous export trade with Britain was begun in 1893, and orders for organs came later from Australia, New Zealand, Holland, and Germany.
At the turn of the century the firm produced an estimated 150 reed organs and 1000 piano stools and benches a month. In 1916 it began to manufacture record cabinets.
In the 1920s it introduced the Thomas Orchestral and Symphony models of reed organ. Late in the decade the firm enjoyed a slight surge in the sales of its portable organs.
By the mid-1940s, however, when James Dunlop's son, John G., was president, it had turned to furniture building, and later it became a subsidiary of the Whirlpool Company of the USA and relinquished the Thomas name.
Of John Morgan Thomas' other sons, Thomas L. Thomas worked for R.S. Williams & Co and Frank J. Thomas was a piano builder.
Author: Florence Hayes from the Canadian Encyclopedia
Restoration Pictures
The story continues in the albums of 254 pictures available below: