Melodeon Restoration (2015)

Welcome!
Once upon a time there was a little melodeon...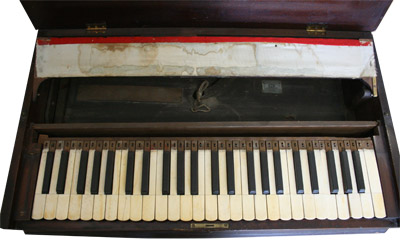 A melodeon you ask? Yes, it is an early version of a pump organ, and were common between the late 1840s to the 1860s. Once the 1860s came, it was much more fashionable to own a solidly carved cabinet organ than one of these flimsy things.

So, over time, many melodeons were relinquished to storage, or the ones that were used ended up falling apart and tossed as they are not the strongest little things.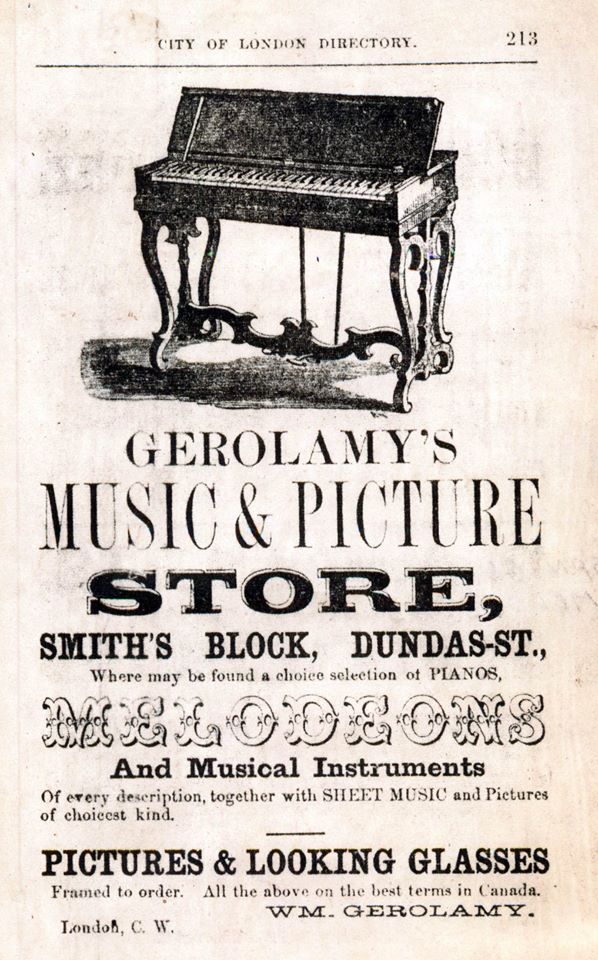 I found this melodeon advertised on Kijiji in October 2014, located on the west side of London, Ontario. I have seen them in the past, but this time I was ready for restoring one of my own.

It has no maker name, the only identifier on it is a tin tag with a serial 628 on it. The style and design were very similar between all builders at the time, but from the reeds I believe this instrument to be mostly supplied by Carhart & Needham from USA, and perhaps assembled by an instrument maker who sent them off to the trade.

The advertisement to the left is from the City of London Directory, dated 1852. It has a very similar design to the melodeon that I have decided to restore.
The keys are made of ivory, and the sharps are real ebony. The case is made of dark walnut. This is considered a single exhaust melodeon, as you only have the right pedal for pumping, and the left is for the volume shade. There is only one rank of reeds in it.

The instrument's condition is non-functional. The leathers are completely hardened from water damage and crumbling to powder. The entire exhauster used leather with gussets glued in the corners, which the lack of flexibility made the entire board separate from the foundation. Also, the pedal rods are missing.

The reservoir is covered with rubber cloth, but after 150 years the rubber no longer flexible and has separated from the reservoir board.

The case and finish condition are not terrible, there was some repairs made to the legs at one point in time where it appears they were torn off from the hinges and damaged them. The finish is mostly original, but it was coated in a varnish of some sort that caused the shellac to easily separate from the wood. In order to fix this, I have decided to refinish it with shellac.

The pictures below will tell the remaining story of this little melodeon, hopefully there will be a time where it can be said, "...and it sang happily ever after"!
Melodeon Restoration Pictures
No images were found.