The Karn Style 2A Restoration

Welcome!
The D.W. Karn reed organ serial 18100 was made in Woodstock, Ontario Canada, and dated May 28, 1888. It is a simple organ, with 107 reeds - a little smaller than 2 full ranks.
The organ belongs to the Woodstock Museum, and was selected to be restored from it's current silent state.
Unfortunately the original top is missing, which includes the music desk. I am optimistic that one will be found for this organ someday. The condition of the organ was poor and non-functional - there were damages to the frame, stop board and keys.
It was restored in 2012, in preparation for the Reed Organ Society Gathering that was going to be held at the museum in October of 2013.
Be sure to visit the restoration story in the picture albums below.
D.W. Karn History
Author: Florence Hayes, from the Canadian Encyclopedia
The D.W. Karn & Co. Ltd. was a piano and organ manufacturing firm founded in Woodstock, Ont, by Dennis W. Karn (b North Oxford County, Canada West, 6 Feb 1843, d Toronto 19 Sep 1916). A farmer and amateur musician, Karn taught at singing schools and built violins as a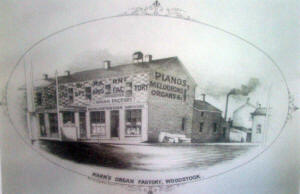 hobby. About 1867 he joined John M. Miller, who was building one cabinet organ a week. In 1870 Karn bought out Miller. He retained the name Miller & Karn for some years, however, before he adopted the name D.W. Karn Co; in the 1870s the name Woodstock Organ Factory also was used. Production increased rapidly, and Karn's factory on Dundas St was expanded several times and rebuilt after three fires.
The company began to make pianos in the late 1880s. In 1896 it bought out the S.R. Warren & Son organ company of Toronto, and in 1897 it began to make Karn-Warren pipe organs (tracker, tubular pneumatic, and electro-pneumatic), though reed organs remained in production for some time. The first Karn player piano was built in 1901. During the first decade of the 20th century, branch warerooms existed in London, Ont, Ottawa, Winnipeg, and Montreal (including a 750-seat Karn Hall on St Catherine St West), and branches in London, England and Hamburg, Germany.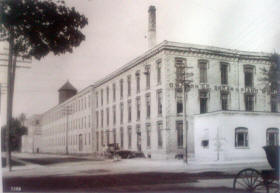 Besides operating his company, Karn was active in municipal affairs. He was elected mayor of Woodstock in 1889 and stood twice for election to Parliament. He retired in 1909, at which time the company amalgamated with the Morris piano makers of Listowel (north of Woodstock). The new firm, Karn Morris Piano & Organ Co, Ltd, with E.C. Thornton as general manager, maintained a head office in Woodstock, but both Karn and Morris retained their original factories and produced their own lines of pianos and player pianos. Only the pipe organs, made at this time under the supervision of C.S. Warren, were known by the name Karn Morris. When the Karn and Morris partnership dissolved in 1920, the Karn assets were purchased by a Toronto concern headed by John E. Hoare (the president of the Cecilian Piano Co) and A.A. Barthelmes (the founder of Sterling Action & Keys, Ltd). However, the new concern went into receivership and was bought in 1924 by Sherlock-Manning, which continued to make the Karn line. Some 25,000 pianos were made by Karn 1870-1924. Serial numbers provide evidence for the manufacture of 12,000 Karn pianos from 1936 to 1957.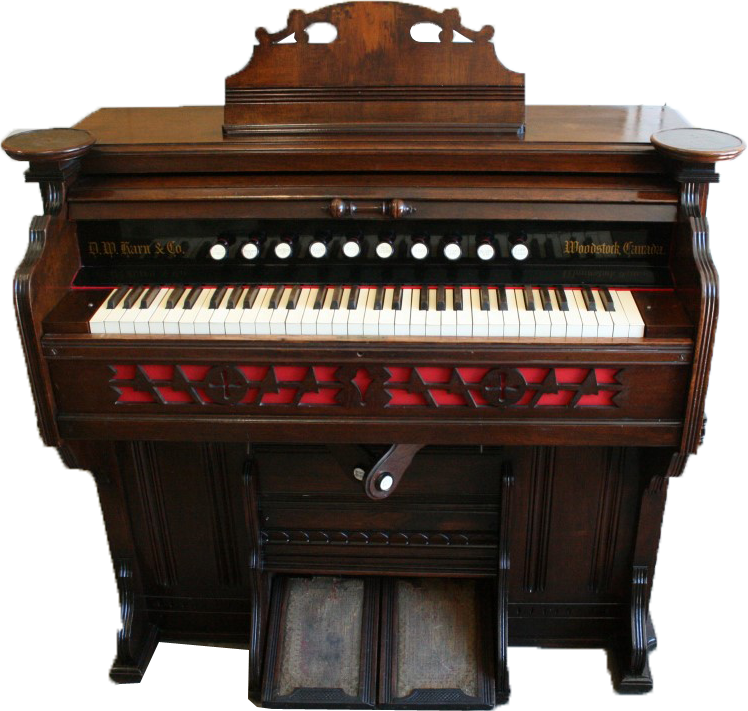 Video of before the restoration:
Video after the restoration:
Restoration Pictures
Below you will find 201 pictures that tell the story of bringing a silent and broken instrument back to the way it sounded in 1888.